AGRICULTURAL CENTRE FOR THE REHABILITATION AND INTEGRATION OF DISABLED AND DISADVANTAGED PERSONS (ACRD)
The Concept
This Agricultural Programme is a socio-economic programme to invigorate a socio-economic integration and eradicate poverty and joblessness among disabled and disadvantaged persons in rural societies.
The aim of the Agricultural Programme is to train disabled and disadvantaged persons and develop for them agricultural production operation and services. After training, the trainees will be encouraged to set up their own independent farming unit with support from the Agricultural Programme. This will result in a better social integration of the mentioned group within their society.
The objectives of the Agricultural Programme can attained through the following steps:
Establish an Agricultural Centre for the Rehabilitation of disabled and disadvantaged persons with local partners.
Implement integrated farming in order to develop a variety of healthy agricultural products and secure dairy production.
Train disabled and disadvantaged persons on farming and animal husbandry and train them on professional production of agricultural products.
Create a network of farming centres, where the trained persons can benefit from producing quality products at home and deliver it to the Agricultural Programme for marketing.
Train disabled and disadvantaged persons on agricultural activities and producing a variety of products which will be marketed for local consumption.
Create job opportunities for the mentioned group in agro-business and related fields in different regions of the country.
Training Trainers of Trainers (TOT) to facilitate the replication of the programme concept to other regions of the country.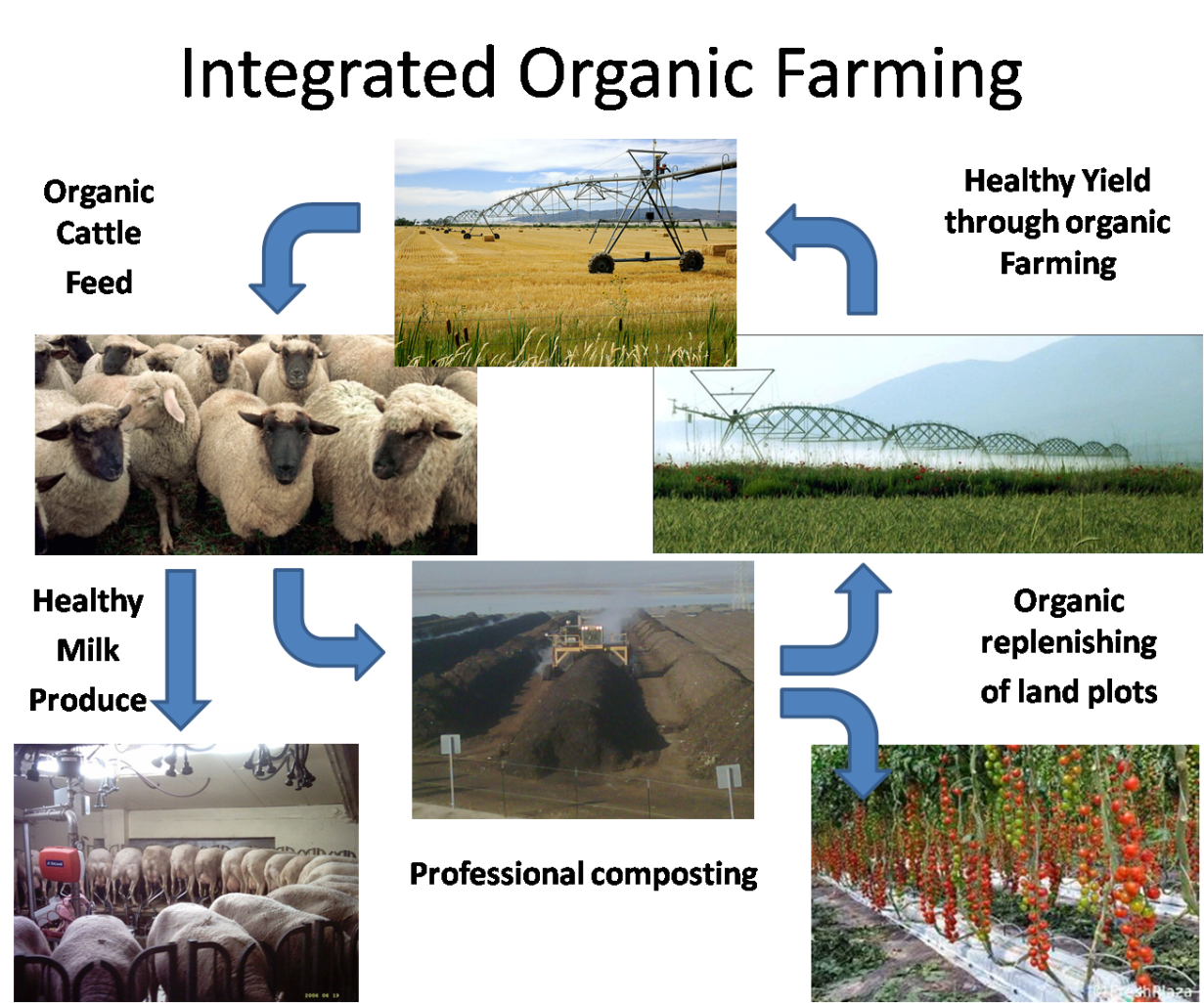 Integrated Organic Farming
This socio-economic programme aims at implementing an integrated farming operation with organic approach which will secure a sustainable high quality production of food products.
The main elements of the integrated farming will include:
a) Cereals based on CPI or Linear irrigation systems
b) Shaded vegetable growing for anti-cyclical production
c) Milk Sheep husbandry for a protein rich and healthy nutrition
d) Poultry, apiary and fish ponds to complement the farming operation
The structure of the integrated farming has to support three main objectives:
a) Actively enhance Organic Farming
b) Eliminate the use of intensive monocultures which rapidly degrade the soil
c) Give the disabled and disadvantaged a wide range of experience in farming
A special format of the Agricultural Programme aims at implementing a Milk Sheep farming operation with organic approach which will secure a sustainable high quality production of Sheep Milk and Sheep Meat.